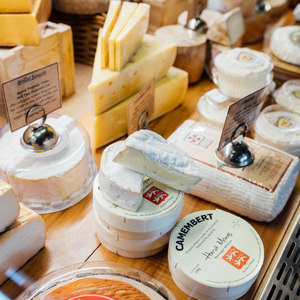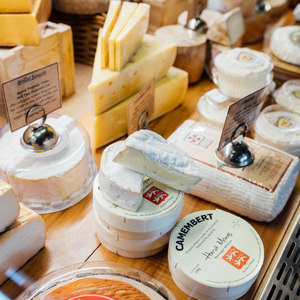 On Sale
The Pork Ewe Gastronomic Society - Whole Hog For Serious Food Lovers
Join & Subscribe for 12 months and save $120 - almost 2 free months!
$999 up front of $83.25 per month.
This is our premium club with great savings and extra discounts for your cheese purchases in-store* for the whole year.
Perfect for yourself or a gift for a loved one (who'll love you forever after this) - the 12 month Membership & Subscription gives you excellent value and brings you along for a whole year of our cheesey adventure!
Includes:
12 Months Pork Ewe Gastronomic Society Membership*
12 Consecutive Society Cheese Club box (boxes are available for collection or delivery 2nd Thurs each month) (Save $108)
5% discount on instore purchases*
10% discount on instore cheese purchases*
Option to purchase 2 discounted tickets to Events* (Save $30 per event)
Invitations to members only events*
Priority booking for all events*
Option to pre-purchase Discounted Delivery*
Society Cheese Club Boxes are available for collection or delivery on the 2nd Thursday of each month. After you have made your purchase we will be in touch to finalise your society membership & confirm your Cheese Club Box collection or delivery date. 
T&C's apply
Have a question? Send us an on foodie@porkewe.com.au or give us a call on 4906 8774!
Terms and Conditions are available here.