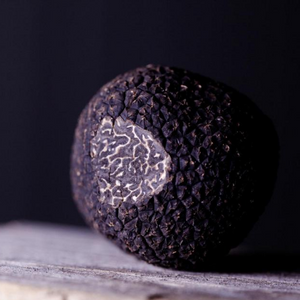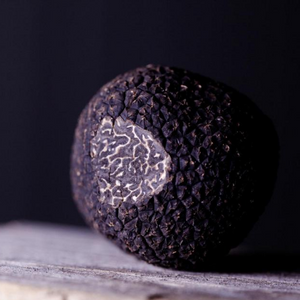 On Sale
Pre- Order Manjimup Truffle - 30g - DEPOSIT ONLY
Is there anything more luxurious and delicious than black truffles?
We get very excited in truffle season at Pork Ewe Deli! Harvested in Manjimup WA, these truffles are the crème de la crème of Australian Truffles. These amazing specimens are used by some of the world's best chefs including Peter Gilmour, Quay Restaurant, and Heston Blumenthal, The Fat Duck.
- Tuber melanosporum  Extra Class
- Premium whole truffle approx 30g
- Good aroma, No significant folds, Blemish free
- Harvested in Manjimup Western Australia
- Small cut present for quality check
This is a deposit of $75, with the remaining balance paid once weight is determined (approx. $125 - $150 per truffle), plus shipping.
ORDERS RECEIVED BY 3PM FRIDAY WILL BE HARVESTED IN WA EARLY IN THE FOLLOWING WEEK AND DELIVERED BETWEEN THU - SAT OF THE SAME WEEK.  WE CANNOT GUARANTEE DELIVERY WINDOW DUE TO CURRENT SHIPPING DELAYS BUT WILL MAKE EVERY EFFORT TO MEET YOUR REQUESTS.
WE MAY HAVE A FEW EXTRA TRUFFLES AVAILABLE UNTIL SOLD OUT EACH WEEK IF YOU ARE HOPING TO SECURE A TRUFFLE WITHOUT PRE-ORDER.
Payment of your deposit indicates your acceptance of our Terms & Conditions. Read T&C's HERE
Please note:
Your order delivery is not confirmed until one of our team calls you to confirm receipt, delivery window and take your card details for balance payment when the truffle is received.
For further information please call the deli on 02-49068774