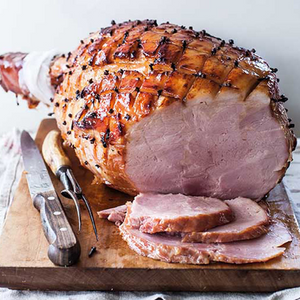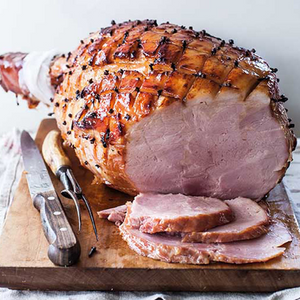 On Sale
Free Range Ham on the Bone DEPOSIT
Handmade using age old family techniques our delicious 100% Australian free range hams are soaked in a honey bath before being double smoked over Applewood & Beechwood with a mix of herbs and spices. This 6 day process results in a beautifully tender, delicious ham with flavour that is second to none. No additives or colours, allergen, gluten & hormone free .
Price per kilo: $30.99
Whole Leg approx. weight: 7-10 kg
Half Leg approx. weight: 4-6kg
ORDERS CLOSE THURSDAY 7TH DECEMBER 2023
Hams & Fresh Meats are not available for delivery, pick up only.
Hams are available to collect from Friday 1st December*. For earlier collection dates please contact the deli direct. 
PLEASE NOTE THIS IS A DEPOSIT PAYMENT, remaining balance will be charged upon collection once weight is determined. Deposits are non-refundable, non-transferable as orders will be placed on your behalf.