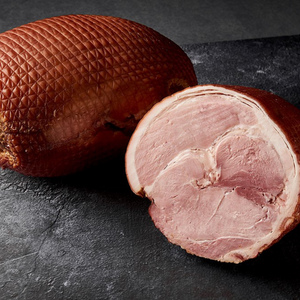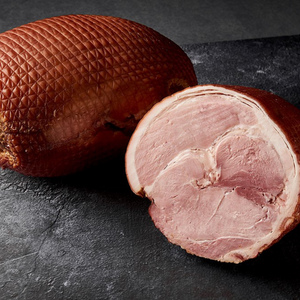 On Sale
Free Range Boneless Leg Ham DEPOSIT
Handmade using age old family techniques our delicious100% Australian grown & produced free range hams are soaked in a honey bath before being double smoked in Applewood & Beechwood with a mix of herbs & spices. This 6 day process results in a beautifully tender, delicious ham with flavour that is second to none. No additives or colours, allergen, gluten & hormone free.
Price per kilo: $30.99
Whole Leg approx weight 7-10kg
Half Leg approx. weight: 4-6 kg
ORDERS CLOSE THURSDAY 7TH DECEMBER 2023
Hams & Fresh Meats are not available for delivery, pick up only.
Hams are available to collect from Friday 1st December. For earlier collection dates please contact the deli direct.
PLEASE NOTE THIS IS A DEPOSIT PAYMENT, remaining balance will be charged upon collection once weight is determined. Deposits are non-refundable, non-transferable as orders will be placed on your behalf.