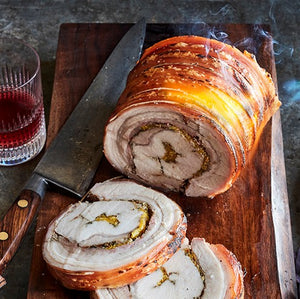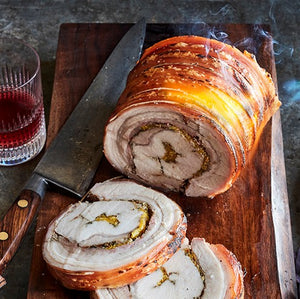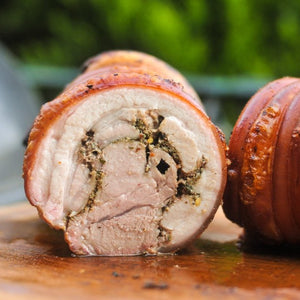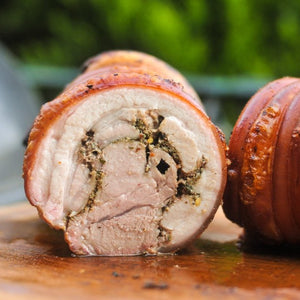 On Sale
Fresh Free Range Porchetta DEPOSIT
Succulent, superb Fresh Free Range Porchetta ready to cook for your Christmas in July. Stuffed with a  tasty mild sausage mince with herbs, spices, little garlic, salt and pepper, rolled & tied ready to cook. Fantastic eaten warm and wonderful sliced cold too!

No additives or colours, allergen, gluten & hormone free.
Collection ONLY available  from Thursday 21st December
Please contact shop to discuss availability at other times.
Price per kilo: $36.99
Porchetta 30cm - approx 6.-8kg
Porchetta 60cm - approx 9+kg
This product is supplied fresh & uncooked. Product must be cooked prior to consumption.

FRESH PORK & POULTRY AVAILABLE FOR COLLECTION FROM THURDAY 21ST DECEMBER.
ORDERS CLOSE THURSDAY 8TH DECEMBER 2023
Hams & Fresh Meats are not available for delivery, pick up only.
PLEASE NOTE THIS IS A DEPOSIT PAYMENT, remaining balance will be charged upon collection once weight is determined. Deposits are non-refundable, non-transferable as orders will be placed on your behalf.