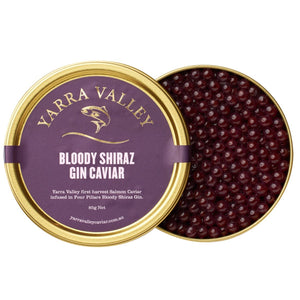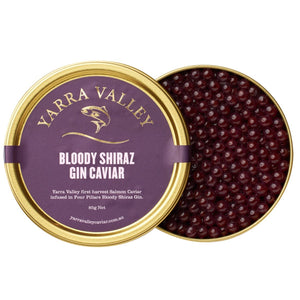 On Sale
Bloody Shiraz Gin Caviar 25g
Yarra Valley Caviar X Four Pillars Bloody Shiraz Gin was made using premium First Harvest Atlantic Salmon Pearls.


The flavour profile starts with beautiful soft citrus notes, along with juniper and cassia. The gentle spice of Tasmanian Pepperberry comes through with the salty burst and pop of the roe, whilst the lingering aroma of Bloody Shiraz Gin is subtle yet present. It's unique flavour, colour and visual appeal is like no other.

This roe is best served very cold as a bump, or alongside crisp cold seafoods such as pacific oysters, scallops and light white fish sashimi.