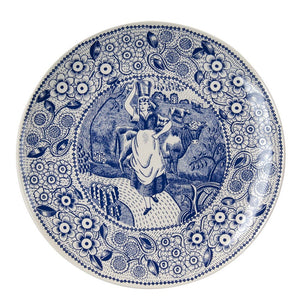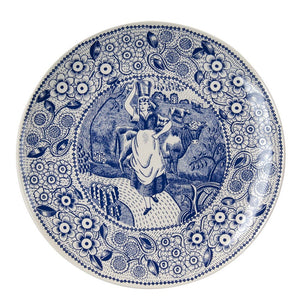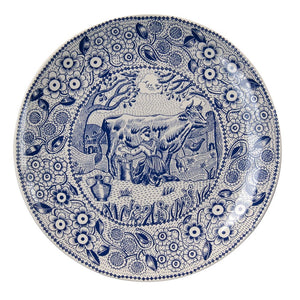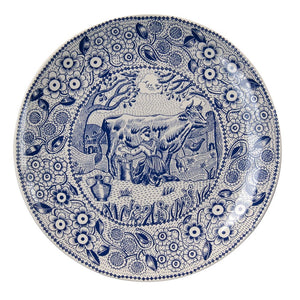 On Sale
Fine Cheese Co Ceramic Plate Set (6)
This stylish ceramic blue & white set of 6 plates is have been illustrated by renowned UK artist John Broadley. 
The blue & white pastoral scenes are precisely what you think of when you think of quintessential English crockery.
Each plate features its own individual design of charming bucolic English countryside: shepherd tending sheep, cow almost smiling as it is milked, churning butter while chooks peck at the ground, goats proudly standing on rolling hills, a milk maiden returning with the morning's collection, and milkmaids washing the freshly churned butter while a fat cat looks on. 

Each plate is generously sized at 23cm diameter and the set of 6 plates comes presented in an illustrated, round hatbox. 
Made in Bath, UK.
Dishwasher proof.