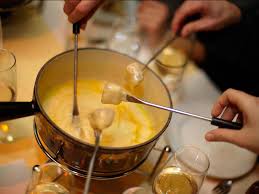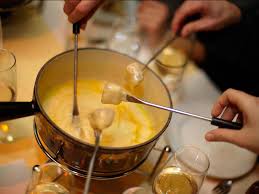 On Sale
Fondue Ingredients Pack
Have your own Fondue pot? This pack is perfect if you're just after all the yummy bits to create the perfect Fondue evening.

The fondue pack is available for 2, 4 or 6 people and includes:
- A selection of beautiful Melting cheese - Emmental, Comte, Swiss Gruyere & Cheddar
- Sliced Free Range Leg Ham, Italiano Salami & Jamon Serrano 
   plus Capocollo for 6 person only
- Cornichons
- 4 & 6 person pack also includes a selection of pickles such as pipparas, olives, caperberries*
- Garlic, Nutmeg 
- Recipe & Instructions

There are a few items we can't supply such as bread, alcohol & fresh vegetables etc
Fondue is an ancient melted cheese dish served in a communal pot heated with a candle or spirit lamp, and consumed by dipping a variety of delicious accompaniments in using long-stemmed forks. With a selection of fondue pots to choose from, Fondue nights are a fun alternate way to serve dinner to your favourite guests or a romantic cheesy night for two!