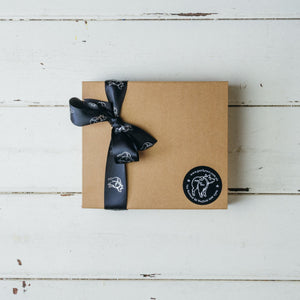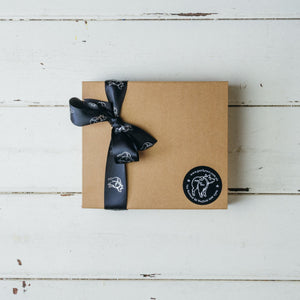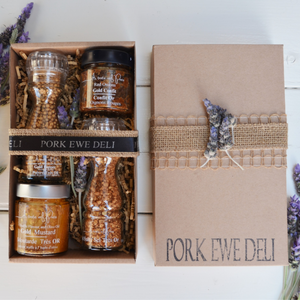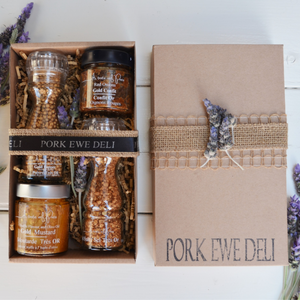 On Sale
Gold Elegance Hamper
Elegance and flare, this Gold Hamper is the perfect gift for the lover of fine foods.
What's included?
Gold Truffle Mustard 130g
Mustard with gold dust, scented with fragrant white truffles. This gorgeous mustard will not only beautifully accompany a wide array of dishes from meat through to salads but the bright gold colour and indulgent truffle flavour will wow your guests.
Gold Himalayan Salt 110g
Pink Himalayan salt infused with gold dust will add flavour and flare to a wide range of dishes, try it sprinkled over Foie gras, a salad or to make your next margarita sparkle.
Gold White Pepper 55g
Elevate your meals to the next level with the unique sparkle of gold pepper. Add to just about any dish, your imagination is the only constraint.
Gold Morello Cherry and Champagne Chutney 100g
Serve this shimmering condiment as a side to any meat dish, foie gras or hard cheeses. The gold will add an elegant glittering touch to your dishes.
Please note Images may not reflect exact inclusions. If a product is unavailable a product of similar value will be substituted. Gift packaging may vary.